small town has overtones of Let Us Now Praise Famous Men (1941) (1) by American photographer Walker Evans and writer James Agee.
Though in this case the 'infiltration' into a community is without the implied subversive manipulation of the subjects, as was the case in the photo-documentary originally commissioned by Fortune magazine in 1936 to document the sharecroppers in Alabama for its series about American life. (2)
Seven square kilometres on the North Island of New Zealand. Young was born in this small town. A small town, whose identity although hidden, mirrors thousands like it. A small town with its own history, its own idiosyncratic human conditions, ostensible unpredictability, and repetitive certainty.
Unremarkable maybe, but small town is not about finding a visual paragon nor is it about documenting spectacle, while the destination is important, it is also the journey that is of interest here.
Young left in 1985 as a child, old enough to understand that not every day is a slow news day in a small town and community secrets are best left as such, thus the anonymous title.
In 2012, in the middle of winter Young spent eight days immersed on location in a place that while originally his place of birth, was now strangely unfamiliar, where strong childhood memories had been displaced by a feeling of disconnection. Most of the built framework remained unchanged other than the absence of one significant building but the social and community referents familiar to him were now gone. In discussing the work Young explains that his attempt to "replicate the sensations of when I was a kid" had less to do with nostalgia than reclaiming a place in the community that he had not visited for 27 years. As such, his search for tangible connections and a sense of belonging through an initially uneasy return was reshaped and transformed in the course of this photographic project, where memories were rekindled and reshaped by new social bonds.
Small Town is a sensitive and compelling photographic documentary journey that sheds light on the photographer's eye, and I use the title of John Szarkowski's 1966 publication purposefully. (3) Young's history in a small town, playing in abandoned and derelict buildings as a child has developed and shaped his aesthetic and photographic interest, sequentially informing and connecting bodies of work around those experiences from the first series drei (2006), to five (2008) through to small town (2012) and six (2013).
The motifs in the photographs are the tools with which Young explores his own position within the overall framework of the project as well as his more intimate motivation and his experiences as an unseen but nevertheless present subject behind the camera.
The duck hunters, the bowlers, the musicians, the maimai huts, the tools of each trade and the physical town itself, however foreign they are to him initially, each provide him with a conceptual portal.
Engagement between the photographer and the subject is critical, the camera almost a sideline. Young's portfolios are as much a chronicle of the photographer as they are of the photographed. Young turns his subjects into participants, they are critically involved and collaborative.
A man stands in his socks, almost at attention, he is not absorbed or distant, he stares at the camera lens completely at ease and aware of his fate. He has not prepped for the shoot, what you see is what you get, candid honesty. No photographer can ask for more than that.
An important aspect of this photographic project was the conscious personal investment into the development of a new relationship with self and place.
This small town is, not unlike many others, a societal compilation of enduring collective archetypes, an engaged network of individuals that create a quasi-feudal structure upon which a society sustains itself. Different social groups; the duck hunters, the bowlers, the brass band musicians all share the same level of enthusiasm for their chosen passions but differ in how they communicate and their verbal and social 'language' as well as how they position themselves or are positioned on the social scale.
Duck hunting in New Zealand is a licenced and highly regulated sport, and for much of this town it is a way of life, and very much part of its identity. While Young never participated as a child, memories of hanging feathered kills, the stench of death, the sound of gunfire mingled with the sounds of the birds and retriever dogs led Young to want to explore this almost ancestral local sport. Both hunters and shelters are elaborately camouflaged. To conceal themselves from the ducks, hunters will often build permanent structures complete with extensive facilities called maimais, filled with the necessities for the duration of the season. The brevity of the season creates an intense hype and activity, a heightened euphoria fuelled by bullets and alcohol. This sharp shaft of activity punctuates an otherwise relatively calm year creating radical shifts between a restless period of high energy back into a listless normality.
An ecologically sensitive peatland conservation area, it is significant for 28 species of rare birds. Originally a swamp, over 100 years ago the area was drained with the construction of navigable canals leading straight into the ocean, opening up an important trade route for peat soil, a major exportable commodity at different times over the last century. The binarism of passion for the environment and the passion for the hunt seems incongruous. While on the one hand the hunters are killing for sport, they also participate in 'banding' to study and survey duck populations throughout the year gathering ecological data to ensure the survival of the populations while also ensuring the reproduction of the species continues unhindered by excluding paring ducks as targets during a shoot. These two seemingly contradictory positions guarantee that populations are not being exhausted as well as securing the survival of the sport.
Throughout the year the Bowling Club, which has a disproportionate membership and is also the 'honorary pub' acts as another societal connection bringing people together, creating a unifying force until the next hunting season. Competitive and collegial, with its total community membership it surely must act as the linchpin of the town. The bowls, trophies and scoreboards are photographed with respect, immaculately neat, polished and treasured. The scoreboard handwritten with the names of the players is personal, well used, it has an 'at ease' familial warmth.
In 1946 this small town started a brass band, one elderly gentleman from the original lineup of then young boys still remains. One of Young's friends played the trumpet in the brass band and he remembers them as a group of culturally and socially 'exotic' people, inclusive and cooperative. For years, the band has struggled to grow and add to the membership as people move on and youth is attracted by other distractions. Now it is essentially an experienced but aging group of dedicated musicians, accommodating of each other's shortcomings in an effort to maintain the music and the band alive. Again the portraits are both defiant and tender in their proud, candid performances, in their strength and altruism.
Small Town is filled with light, an almost theatrical document of a micro-community, but what it shows us is the 'behind the scenes', not the fabrication of a stage play. There is a compelling clarity in small town, there are no falsehoods. We are not being tricked, Young documents the detail that the unfamiliar naked eye perceives as possibly trivial and overlooks, suggesting that perhaps the subject presented is not trivial at all but loaded with meaning. Small town is a story that can only be told by someone who instinctively understands the relationships between himself and his subject. There is a sense of pride in the orderliness, the simplicity and precision of everyday life here.
Knowing that Young's personal quest was the stimulus for this body of work it is impossible not to see small town as a self-building sequence driven by spirited emotive and cognitive undercurrents. The sequence of photographs taken over only eight days is chronological and while not as intended initially, stylistically the sequence of the images is of consequence. The progression of the quality of light documents Young's state of being; a journey from brooding and unsure beginnings to a realised sense of almost euphoric accomplishment and belonging, through to a cautiously optimistic conclusion.
Fortune magazine rejected and never published Agee's article, but the book, Let Us Now Praise Famous Men, was published in 1941 where Agee's text was complemented by a portfolio of 31 of Evans's photographs.
Mellow, James R. Walker Evans. New York, NY: Basic Books, 1999. Print. p.306
Szarkowski, John. The Photographer's Eye. New York, NY: The Museum of Modern Art, 1966.

This text was written by Paola Anselmi to support the Small Town project.
Paola Anselmi is a freelance curator based in Western Australia. Since 1995 she has focussed on the developments of photo-media in Western Australia curating a number of exhibitions including Reel to Real: developments in contemporary WA photography (PICA, 1995), Life Theatre: Patrick Brown (Moores Building, 1997), Between a Blink and Recognition: four contemporary photographers (The Church Gallery, 2005), Sixth Sense: Contemporary Photography in WA (Gallery Central, 2012) and Momentum: 21 years of the Perth Centre for Photography (PCP, 2013). As an arts writer Paola is a regular contributor to Australian arts publications, magazines and exhibition catalogues.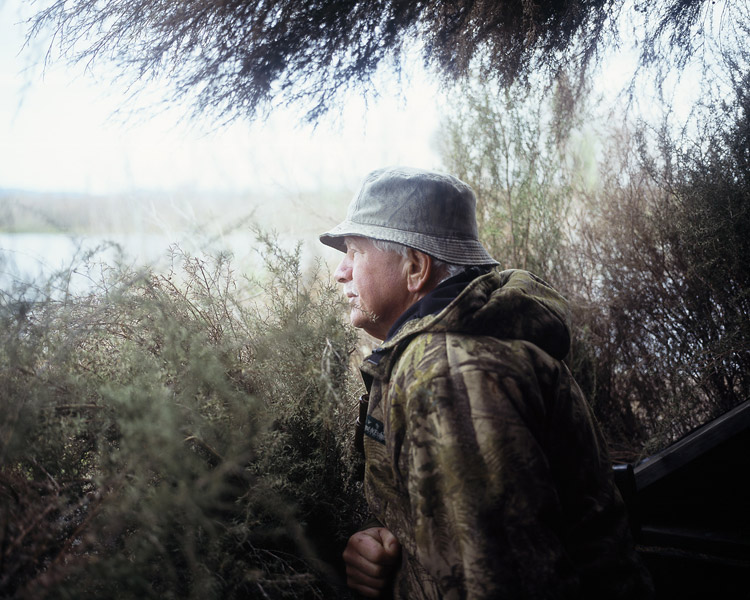 Christopher Young, Seven #24, 2012/16
Christopher Young, Seven #22, 2012/16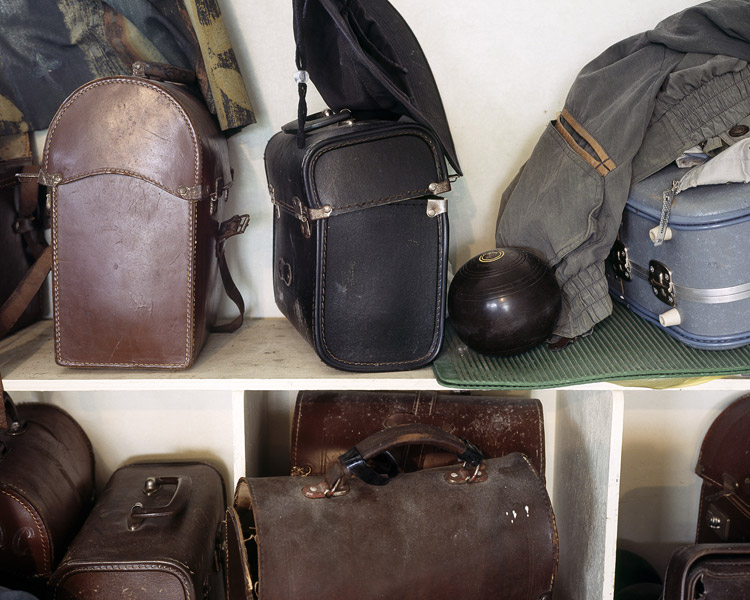 Christopher Young, Seven #23, 2012/16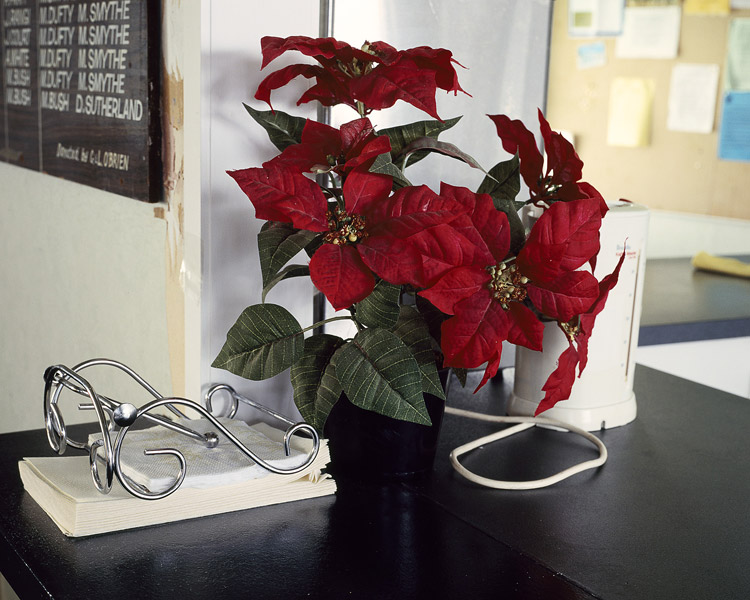 Christopher Young, Seven #37, 2012/16